ARTIFICIAL INTELLIGENCE COMPANY
Vellgus is a artificial intelligence company that focuses on making next generation technologies accessible to small, medium, and large business and our engineers can take you beyond what you have imagined is possible. Whether you would like to create a new AI application or upgrade an existing one, we can provide you with an unique and fully customized solution for you.
WHAT IS ARTIFICIAL INTELLIGENCE DEVELOPMENT
Artificial Intelligence (AI) Development entails the combination of algorithms formulated for the purpose of creating machines that have the same skills as a human being. This is a technology that still seems to be distant and mysterious, but one which has been a constant presence in our day-to-day lives for some years now.
Computer Vision
Natural Language Processing
Predictive Modeling
Recommender Systems
Mathematical Modeling|
Reinforcement Learning
MAIN PRACTICAL APPLICATIONS OF ARTIFICIAL INTELLIGENCE:
WELL-KNOWN COMPANIES INTEGRATING AI:

Amazon's ML-powered recommendation engine drives 35% of total sales. Thanks to the AI-Bot Harry, AXA saves roughly 17,000 man-hours a year.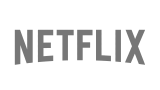 Netflix saves $1 billion each year thanks to a Machine Learning algorithm by engaging subscribers with tailored content Netflix's recommendations.

American Express and PayPal detect fraud in real time by quickly analyzing millions of transactions to pinpoint which charges aren't real. 

Researchers based at UCLA managed to identify cancer cells with over 95% accuracy after equipping a special microscope with ML algorithms.
BENEFITS OF INTEGRATING ARTIFICIAL INTELLIGENCE INTO YOUR SOFTWARE
1. Increased productivity
By minimizing human error, AI technology increases productivity in the workplace. As skilled as our sets may be, we are still human and prone to mistakes in the workplace. AI are not perfect workers, but the likelihood that they are going to make a mistake are greatly reduced in comparison to their human counterparts.
2. Reducing operating costs
By eliminating much of the human equation, AI also reduces associated costs. Through process and task automation, costs can be effectively reduced, allowing for increased focus in other areas.
3. Improving speed to market
Artificial intelligence is capable of analyzing and coming to a decision with large amounts of data faster than humans can. By making faster and better decision-based on data mining, analysis, and outputs for cognitive technologies, products can hit the market much faster.


4. Transforming the business and operating model
AI technology has a tendency to cause a stir in traditional business models. With its capabilities to automate and analyze various tasks and data circuits that otherwise would have been dealt with by a human, resources and structures can be repurposed to accommodate artificial intelligence as a vital asset.
5. Improving customer engagement
AI can provide insights to predict customer preferences and offer a unique, personalized experience. Much of Big Data info helps inform artificial technology to the individual. By expanding the AI on how to provide the best possible experience for the customer, they can then cater to specialized experiences for everyone using the company's services.

6. Improving bottom-line growth
Bottom-line growth refers to a company's net earnings. This growth is directly connected to the previous benefits that AI technology provides: automation, limiting human error, and lowering operating costs. As we know, cost-effectiveness is a key tenant of good business, and delegating responsibilities to an inexpensive yet effective program results in a net profit for the company as a whole.