Red Light Therapy For Sinus Problems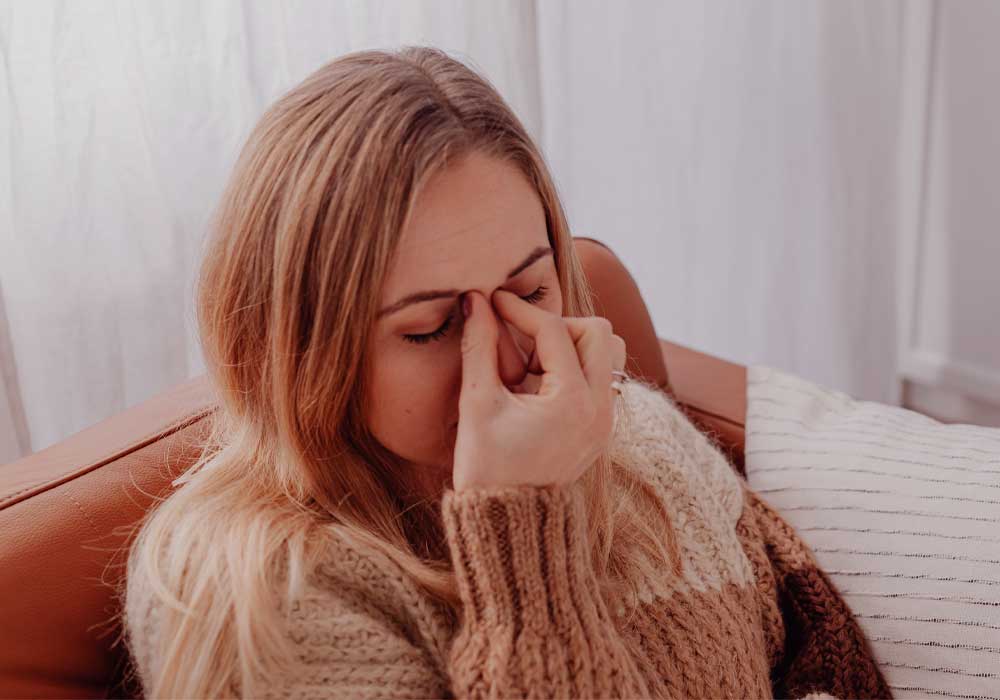 Red Light Therapy (RLT) is a non-invasive treatment that uses specific wavelengths of light to promote healing and other therapeutic benefits. It is being used for the management of a variety of conditions, including skin care, pain relief, wound healing, depression, and sinus problems. When it comes to sinus issues, Red Light Therapy has been found to be particularly effective in reducing inflammation, relieving pain, and helping to clear mucus.
Over the past few decades, many research publications have examined red light therapy's palliative effects on sinus problems. Studies have demonstrated that RLT both reduces inflammation and improves mucociliary clearance, which is the process of clearing away excess mucus from the sinuses. This helps to clear pathways for air flow, reduce pressure in the sinuses, and generally improve breathing capabilities.
Red Light Therapy can also reduce pain associated with sinusitis. It does this by targeting the underlying inflammation and promoting faster healing times. Many individuals who suffer from sinus problems experience immense relief when using Red Light Therapy as a treatment option.
What is Red Light Therapy & How Can It Help Sinus Problems?
Red light therapy is a natural, non-invasive treatment option that has been used for centuries to help with various physical ailments. It works by emitting red and near-infrared wavelengths of light into the affected area. This light penetrates the skin tissue up to 10 millimeters, helping to reduce inflammation and stimulate blood flow and cellular regeneration.
Red light therapy is thought to help with sinus problems by reducing inflammation in the mucosal membranes of the nose and sinuses, allowing them to better drain and function. It can also stimulate the production of nitric oxide which helps reduce congestion. It may even help reduce symptoms such as headaches, facial pain, and allergies.
In addition to treating sinus issues, red light therapy can help improve certain skin conditions and reduce pain from injuries. It has also been found to have a calming effect when used during stress or anxiety.
How Can Red Light Therapy Support Congestion
Studies have suggested that red light therapy may be effective in relieving nasal congestion and inflammation, as well as improving nasal airflow.
One study published in the Journal of Biomedical Engineering Research found that red light therapy was effective at reducing inflammation and congestion in the nasal passages of subjects with allergic rhinitis. In this study, the symptoms and endoscopic findings in patients with allergic rhinitis dramatically improved after the nasal cavity was illuminated with a low-energy narrow-band red light three times per day for 14 days.
Additionally, an evaluation of children's allergic rhinitis was done following low-level laser therapy that included laser acupuncture sessions in this study. The study concluded that throughout and by the end of the trial, the participants' severity rating symptoms had dramatically improved. Both groups showed an improvement in the levels of the inflammatory marker, although the group receiving laser acupuncture treatments showed the greatest improvement.
Another study published in the Journal of Alternative and Complementary Medicine found that red light therapy may be helpful for relieving nasal congestion and other symptoms associated with sinusitis in humans.
There is some evidence to suggest that red light therapy may have immune-boosting effects. More research is needed to fully understand the mechanisms behind these effects and to determine the optimal treatment protocols for different conditions.
Types of devices used to administer red light therapy for sinus problems
Red Light Therapy Devices
Red light therapy devices are designed to emit specific wavelengths of red and near-infrared light to penetrate the skin and target underlying tissues. This type of device is often hand-held, noninvasive, and can be used at home or professionally in a clinic setting. Handheld red light therapy devices are especially beneficial for those with sinus problems, as they can be used to target specific areas of congestion and inflammation.
LED Light Masks
LED light masks are a newer type of device that can be used to treat sinus problems. These masks feature strategically placed LEDs that emit red and near-infrared light to target the sinus area directly, providing relief from congestion, inflammation and other symptoms associated with sinusitis.
Sinus Irrigation Devices
Sinus irrigation devices, such as neti pots and sinus rinses, can be used in conjunction with light therapy to provide relief from sinusitis. By irrigating the nasal passages, these devices help flush out allergens and bacteria that may be causing the inflammation associated with chronic sinusitis.
Laser Therapy
Laser therapy is a newer treatment option for sinus problems. It uses specific wavelengths of light to reduce inflammation and improve nasal airflow, providing relief from congestion and other symptoms associated with chronic sinusitis. This type of red light therapy requires professional administration and can be expensive, but it may be an effective alternative for those who have not found relief through other treatments.
Application
When treating intranasal inflammation, it is thought to have the red light treatment applied to the affected area can help to reduce the inflammation. Red light therapy is a relatively new treatment method, but it has been gaining popularity among those suffering from nasal congestion and other sinus related issues.
The technique involves applying low intensity red light energy to the affected area of the nose for a short amount of time, usually about three minutes or less. The idea behind this type of therapy is that the red light helps to reduce inflammation in the tissues of the nose, which can help to alleviate congestion and other symptoms associated with sinusitis.
When using red light therapy for treating intranasal inflammation, it is important to follow a few simple steps. First, you should make sure that you are using a safe source of red light energy. Many devices designed for this purpose are available on the market, so be sure to read product reviews and talk to your health care provider before investing in any specific device.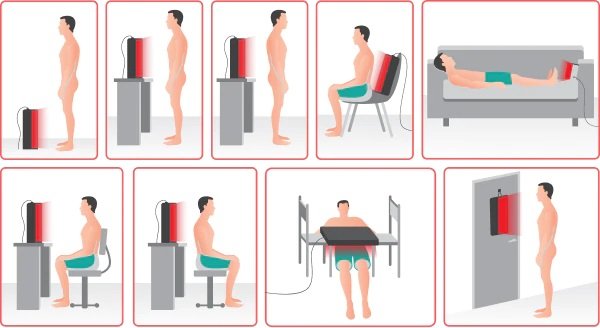 Next, you should find a comfortable spot in your home where you can perform the treatment. Place the device close enough to the affected area of your nose that the red light energy will reach it, but far enough away that you will not feel discomfort or burning.
Finally, make sure to follow the instructions included with your device on how long the treatment should last and when to turn it off. Generally speaking, red light therapy treatments for intranasal inflammation are usually performed in three-minute intervals several times a day. After each session, you should remove the device and wait for about a half an hour before repeating the treatment.
VELLGUS mini
THE #1 BEST HANDHELD RED LIGHT THERAPY DEVICE
The Vellgus red light mini is the ultimate combination of power and portability. Its low EMF, no flicker dual NIR and red-Light therapy device offers the perfect blend of near infrared light at 850nm and red light at 660nm in one package, allowing users to enjoy both benefits with a simple flick of a switch.
VELLGUS pro
THE #1 RATED FULL BODY RED LIGHT DEVICE
Immerse yourself in the power and healing benefits of natural light therapy with the Vellgus Red Light PRO! This powerful yet gentle, non-invasive device offers UV free treatment at home that perfectly mimics the power of natural sunlight with multiwave technology 630nm, 660nm, 810nm, 830nm, 850nm.
References
Avci P, Gupta A, Sadasivam M, Vecchio D, Pam Z, Pam N, Hamblin MR. Low-level laser (light) therapy (LLLT) in skin: stimulating, healing, restoring. Semin Cutan Med Surg. 2013 Mar;32(1):41-52. PMID: 24049929; PMCID: PMC4126803.
​​Carr VM, Robinson AM. Induction of allergic rhinitis in mice. Methods Mol Biol. 2013;1032:145-58. doi: 10.1007/978-1-62703-496-8_12. PMID: 23943451.
Freire Mdo R, Freitas R, Colombo F, Valença A, Marques AM, Sarmento VA. LED and laser photobiomodulation in the prevention and treatment of oral mucositis: experimental study in hamsters. Clin Oral Investig. 2014 Apr;18(3):1005-13. doi: 10.1007/s00784-013-1058-4. Epub 2013 Aug 15. PMID: 23949015.
França CM, França CM, Núñez SC, Prates RA, Noborikawa E, Faria MR, Ribeiro MS. Low-intensity red laser on the prevention and treatment of induced-oral mucositis in hamsters. J Photochem Photobiol B. 2009 Jan 9;94(1):25-31. doi: 10.1016/j.jphotobiol.2008.09.006. Epub 2008 Sep 30. PMID: 18976931.
Moustafa Y, El Nady HG, Saber MM, Dabbous OA, Kamel TB, Abel-Wahhab KG, Sallam SF, Zaki DA. Assessment of Allergic Rhinitis among Children after Low-Level Laser Therapy. Open Access Maced J Med Sci. 2019 June 30;7(12):1968-1973. doi: 10.3889/oamjms.2019.477. PMID: 31406538; PMCID: PMC6684433.
Nejatifard M, Asefi S, Jamali R, Hamblin MR, Fekrazad R. Probable positive effects of the photobiomodulation as an adjunctive treatment in COVID-19: A systematic review. Cytokine. 2021 Jan;137:155312. doi: 10.1016/j.cyto.2020.155312. Epub 2020 Oct 12. PMID: 33128927; PMCID: PMC7550078.